The Views at Superstition in Gold Canyon pride's itself on its exquisite attention to detail, excellence in customer service and genuine integrity.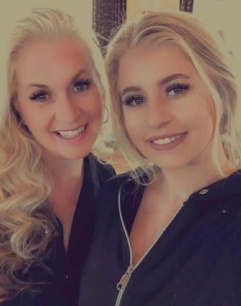 April Braddock & Kailey Ingegneri, Owners of The Views
We are a mother-daughter, "dynamic duo" who takes tremendous pride in every detail of this business! Our vast experience of working in the wedding and event industry includes working with Zappone's Restaurant, Z Catering, and The Cottage Wedding Venue in Gilbert, AZ. We put our special touch on all aspects of each wedding and event to ensure every detail is perfectly tailored to our client's style and desires. We hope that you allow us the opportunity to show our skills and impress you with our record of 5-star reviews. We know that you won't be disappointed!
Sincerely,
April Braddock & Kailey Ingegneri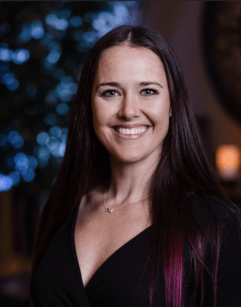 Brianne McKeen, Wedding Specialist
I have always enjoyed helping others picture their dreams and take the necessary steps towards one of the most important days of their lives! My passion for event planning started by hosting parties and creating items for a variety of events, such as centerpieces, floral arrangements, and party favors. At The Views at Superstition, it is my pleasure to speak with couples who share the love of our breathtaking mountain backdrop. Together, we bring your dreams to life by illustrating your event and customizing a package that meets your wants, hopes, and budget. There is no better feeling than being involved in bringing joy and smiles to the faces of our clients, as well as being part of their joined journey right from the start!
Respectfully,
Brianne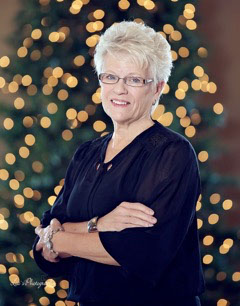 Diane "Set Up Fairy!"
Before joining The Views at Superstition in 2011, I owned and operated my own wedding business. I started out selling various lines of wedding attire, then moved into including invitations, accessories, and tuxedo rentals. Along with this, I also coordinated several events. So, I understand that each event is different, and every client has their vision of how they want our ballroom to look. It is my job to turn that vision into reality! I thoughtfully setup the ballroom tables, chairs, linens, venue decorations, and attend to the countless "behind the scenes" details that make each event run smoothly. You can count on me to sprinkle just the right amount of fairy dust to make your wedding, or event, perfectly magical!
Warmest  Wishes,
Diane