The Views at Superstition
Arizona's destination wedding venue.
Desert Mountain view, Arizona wedding
The perfect wedding & event venue with majestic views of the Superstition Mountains.  This lovely, private Tuscan-styled venue east of Phoenix, Arizona offers a viewing balcony, several ceremony site choices, and a variety of different all-inclusive wedding & event packages for any budget.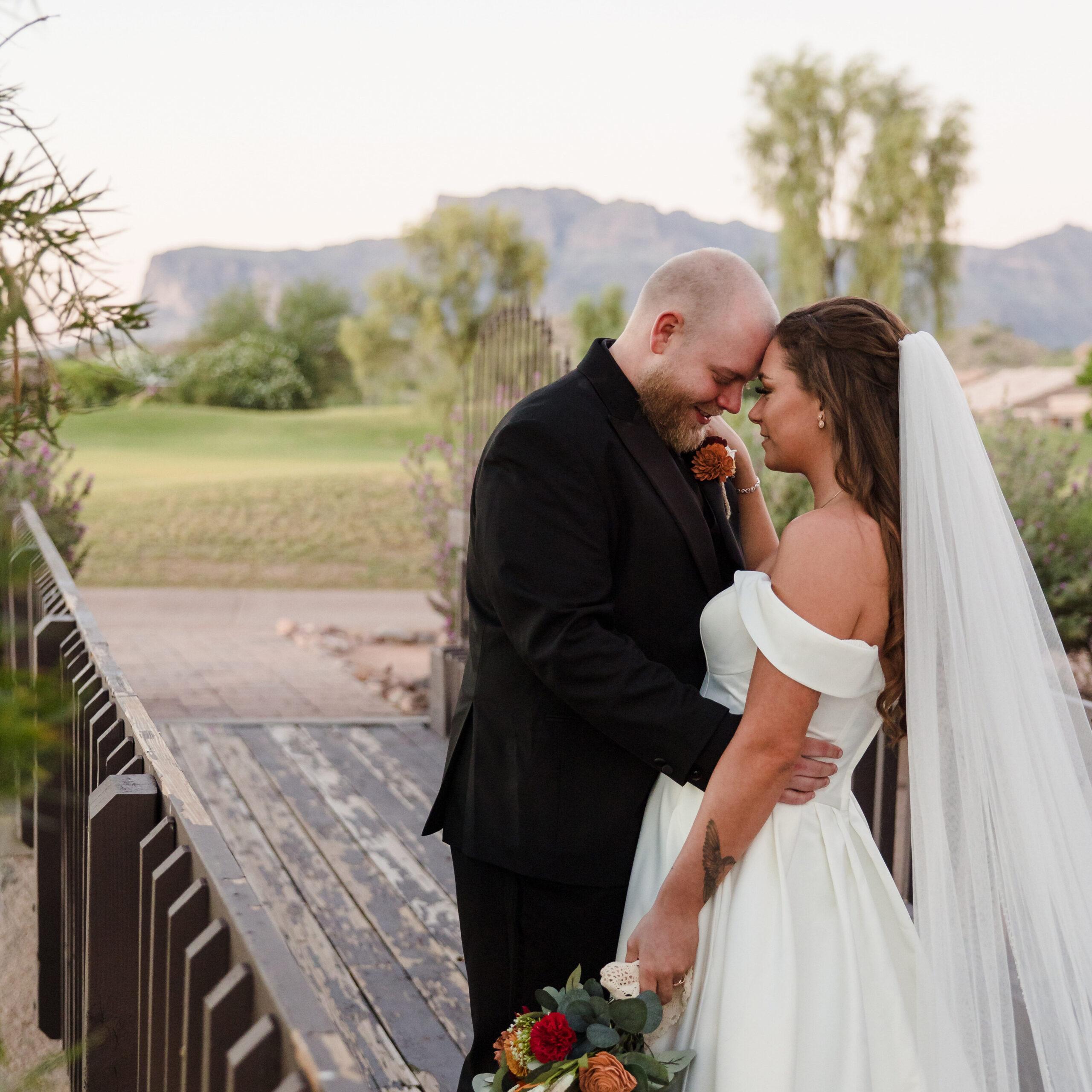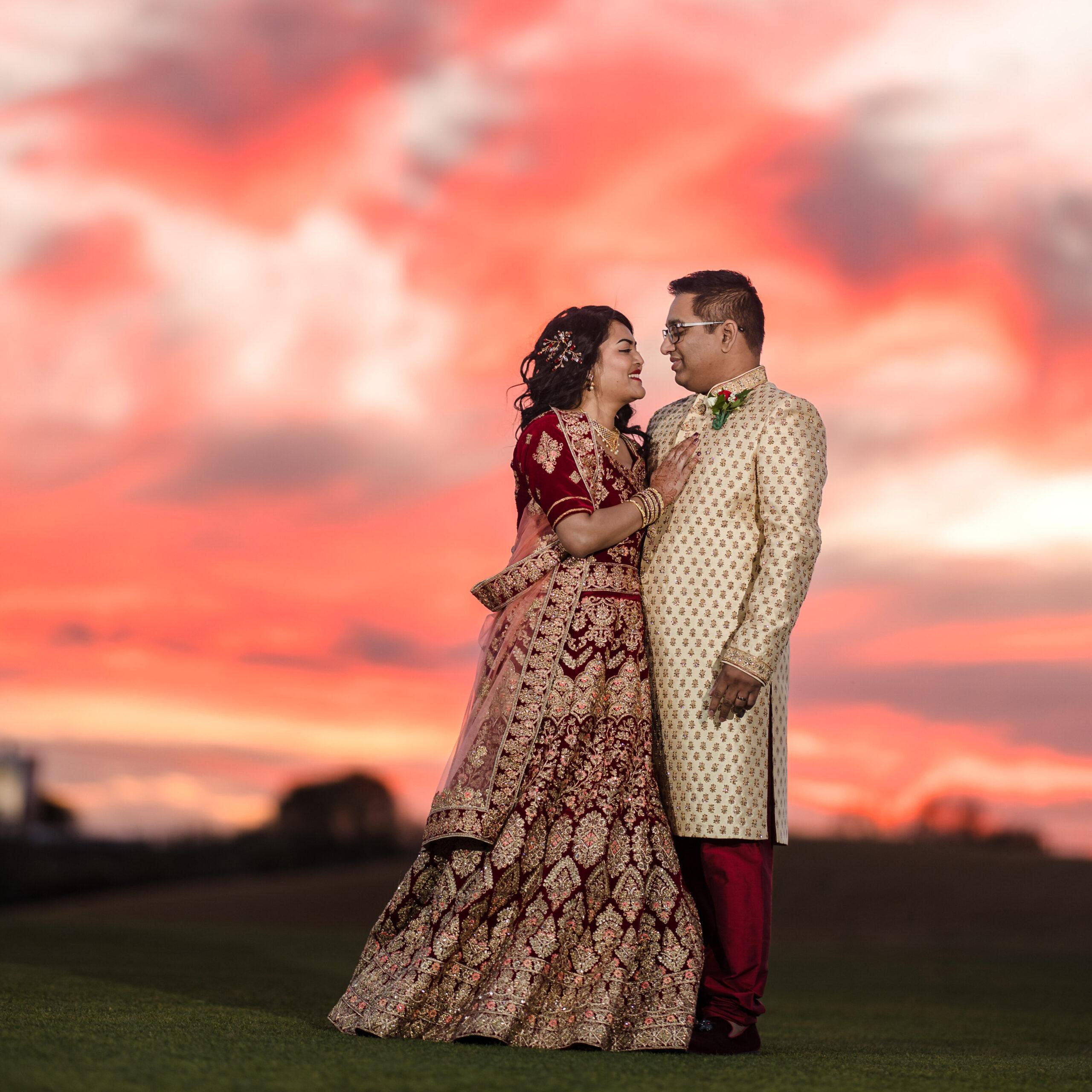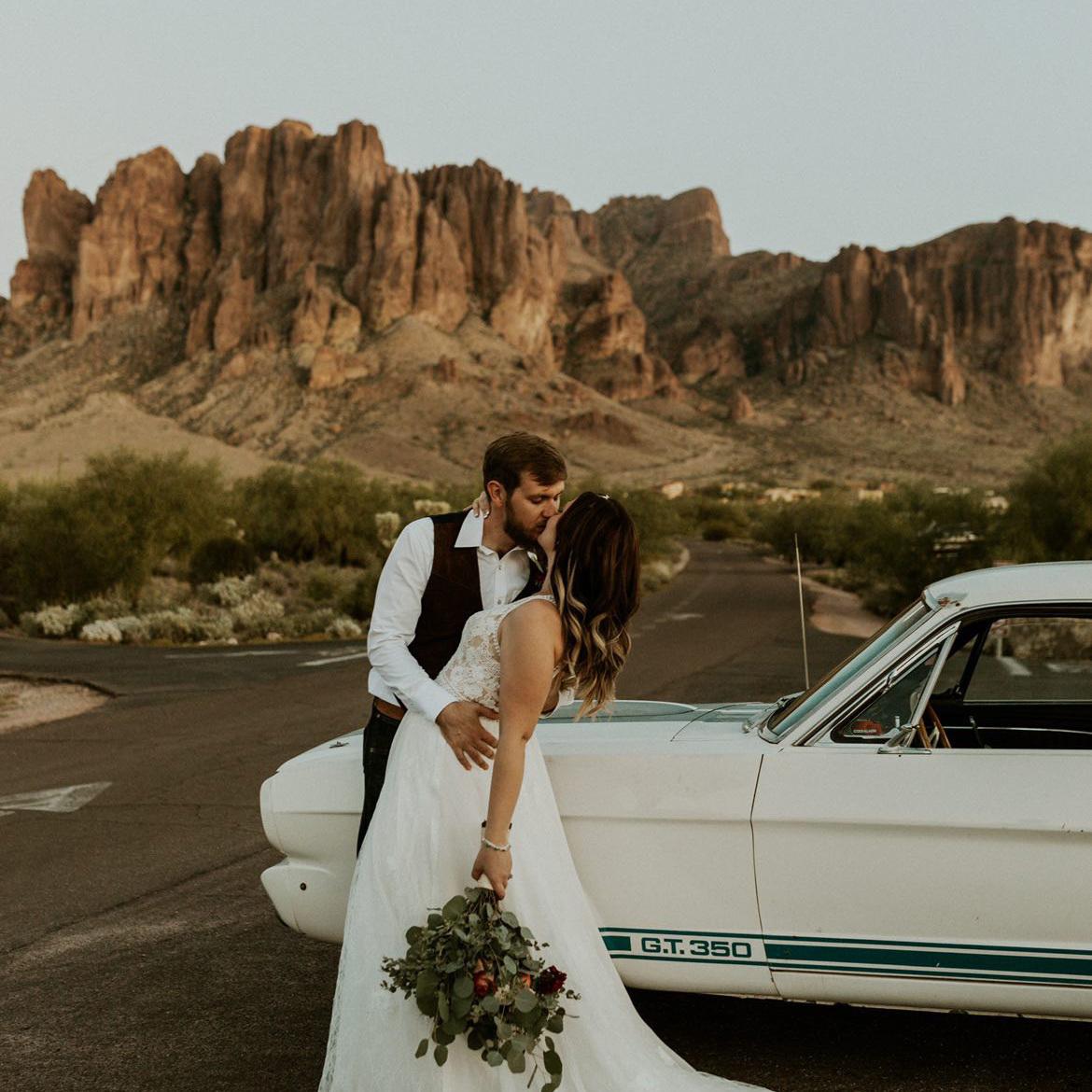 April and the staff were AMAZING!! The students decided to have their Senior Prom at The Views and it was nothing short of spectacular! From day 1, getting things set up and reviewing options and pricing until the day of, they were fantastic! Any questions we had, they responded quickly! Any modifications we needed, no problem! I would highly recommend using the Views for your event if you want an A+ experience! AJHS Student Council thanks you and we will definitely be using your venue in the future!!
Kailey and April are absolutely amazing! We got married at The Views on their balcony, it was absolutely stunning. They made everything so easy.. the two of them are the dream team! Thank you ladies!
We had the most incredible wedding at The Views with the "Under the Stars" package. Kailey and April were so easy to communicate with and really took away all of the stress of wedding planning. The attention to detail was amazing & our night was even more beautiful than we could have imagined. April mentioned at the end of the night that they had noticed a Cardinal hanging around the venue all night & when I mentioned my parents had passed she went out of her way to find the picture they had taken of it to send to me. They truly go above and beyond. We could not recommend them enough!
David Silvas
May 11, 2023.
Great venue! Staff was great. I would definitely consider going back there in the future.
Katlan Grinnell
March 21, 2023.
My husband and I can't even begin to express how great this venue is and Kailey & April & Bri. We absolutely loved working with all 3 of them and our wedding was perfect. Kailey & April do all of the coordinating for your big day, so there isn't a need for a wedding planner. Everyone tells you prepare for things not accordance according to plan, but honestly, there wasn't a single thing I could complain about. We also absolutely loved vendor nights! It made the planning process so easy and loved that it's a build your own all inclusive package. We're going back for vendor night just to relive the experience 🙂 I can't believe the value we got from choosing The Views at Superstition, it was worth every penny.
Ethan Burwell
March 6, 2023.
This review is looong over due, but I hope that speaks to how strongly we still feel. My wife and I just celebrated our first anniversary - we still cannot imagine having had our wedding anywhere else. April, Kailey, and Brianne were amazing to work with. The Views was one of about two dozen venues that we considered for our wedding. We ultimately chose them because: #1 they were very flexible with allowing us to select outside vendors. This was very important to us because part of our wedding involved a Hindu ceremony and Indian reception. #2 their different ceremony spaces located at the Views and at Lost Dutchman State Park allowed us to have two different settings for our two ceremonies. and #3 most of our roughly 90 guests were from out of state and we wanted them to be able to experience the amazing natural beauty of Arizona and not just another city hotel or resort. The team at The Views at Superstition worked closely with us through every step of the process. Before hand they spent plenty of time communicating and meeting with us to understand our visions. Their vendor night was very helpful and that's where we met our photographer, videographer, DJ, and cake baker. The day(s) of our wedding they worked tirelessly to ensure everything flowed to plan. We had a Sangeet the night before in the venue. The next morning we had a Hindu Ceremony at Lost Dutchman State park followed by an Indian lunch reception at The Views. That evening we had an American Ceremony and American reception. It all turned out great! Thank you April, Brianne, and Kailey!
Natasha B
February 24, 2023.
We got married on the balcony for our small ceremony and it was perfect! The views were beautiful. Brianne was wonderful she helped answer our questions when inquiring about the venue. Kailey was amazing in helping my husband and I for our big day, she made us feel so welcome from the start and made sure things went smoothly for us for our wedding day!
Eleni Jaecklein
February 23, 2023.
Can't say enough about this amazing mother-daughter duo. We had our wedding at the Views this past February and Kailey and April were an absolute delight to work with. They made planning a wedding from 2500+ miles away as easy as possible. The whole team was on the ball from day one. Everyone is super responsive, helpful and professional. And to top it off, the venue is absolutely stunning. Our guests raved about the room and the mountain views. Can't recommend them enough. You should definitely have your wedding here. You are in good hands with them.
Karen Lovato
February 3, 2023.
We attended the open house. Super organized lots of great vendors and the view is amazing
Alyssa Huguenard
February 3, 2023.
I cannot say enough good things about The Views at Superstition. April and Kailey are both AMAZING at what they do, they make you feeling comfortable throughout the whole process and you feel just like one of their family members. Another thing I love about this venue is the views it has to offer, seeing the Superstition Mountains in the background make everything come together beautifully. I would 100% recommend this venue for anyone getting married.
Arizona's Most Majestic Wedding Venue